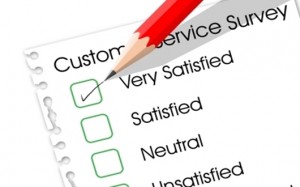 Harris Accountancy regularly canvass the views of our clients regarding the services that they receive, our client support and after-care.
We strive to provide a first class service including high quality accountancy, training and related services for our clients at all times.
Here are just a sample of testimonials.
…………………………………………………………………………….
Jan Sherward

(

Cancer United)
We have been clients of Harris Accountancy since 2013 when Cancer United was launched.
When we first joined them as a client they were Harris and Harris and the service was second to none under the leadership of Heidi Fisher. Since it was taken over by Shaziya Somji I feel that the service we received as a charity has most certainly been sustained and possibly even improved with the new team that has joined the company.
Our accounting needs are dealt with in a prompt efficient and professional manner and the team is so patient with our lack of resources offering all the help that a small struggling charity needs to help it grow sometimes anticipating issues and offering advice even before it is needed.
Harris Accountancy are a lovely caring company who become part of their clients growth because that is their aim. Cancer United would recommend them to any young CIC or charity looking for a helping hand with their accountancy issues whatever they may be. We wouldn't want to be without them now.
……………………………………………………………………………
Chris Thomas

(

Black and Blue Bicycles CIC)
Having started a new venture, I contacted Harris Accountancy, who have provided me with a first class service, managing my accounts and providing all the information I needed. I would recommend Harris Accountancy highly.
……………………………………………………………………………
Val Woodward (Personal tax client)
My experience with this accountancy firm has been brilliant. They are wonderful people who behave very professionally, but do this with great humanity. I trust them completely and recommend them highly.
……………………………………………………………………………
Dr. Anna Orrnert (Future Seed CIC)
I was very happy with the assistance that Ellie provided in completing and submitting Future Seeds' annual accounts. She was very professional and helpful, both via email as well as during our meeting at Harris Accountancy.
She responded to all my email queries promptly. During our meeting today, she patiently explained some of the financial terms that I didn't understand and went through the questions that I had, which was immensely helpful.