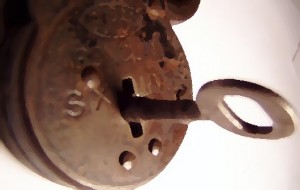 This policy, effective from 25 April 2018, sets out how Harris Accountancy Ltd uses and protects any information that you give to us when you use this website.
Harris Accountancy Ltd is committed to ensuring that your privacy is protected. Should we ask you to provide certain information by which you can be identified when using this website, then you can be assured that it will only be used in accordance with this privacy statement.
We use a secure domain name with encrypted connection!
The Harris Accountancy Ltd domain is protected by a Secure SSL Certificate.
SSL stands for Secure Sockets Layer and, in short, it's the standard technology for keeping an internet connection secure and safeguarding any sensitive data that is being sent between two systems, preventing criminals from reading and modifying any information transferred,
including potential personal details.
Privacy Policy Statement
Harris Accountancy Ltd may change this policy by updating this page. You should check this page from time to time to ensure that you are happy with any changes. See our Cookie Policy here >
What we may collect and how we use it is detailed the following information.
What we collect
We may collect the following information:
Name and other details regarding gender, sexuality and heritage
Contact information including email address and/or business details
Demographic information such as postcode, preferences and interests
Other information relevant to client or customer surveys and/or offers
Your provided and other anonymous data may also be available to Harris Accountancy Ltd's website provider to enable us and them to carry out analysis and research on demographics, interests and behaviour of our users and supporters to help us gain a better understanding of them and to enable us to improve our services.
Such data may include:
a) Information about your computer and about your visits to and use of this website (including your IP address, geographical location, browser type and version, operating system, referral source, length of visit, page views and website navigation paths).
b) Information that you provide (where applicable) to us when registering with our website including your contact details.
c) Information that you provide when completing your profile (where applicable) on our website.
d) Information that you provide to us for the purpose of subscribing to our email notifications and/or newsletters.
e) Information that you provide to us when using the services on our website, or that is generated in the course of the use of those services (including the timing, frequency and pattern of service use).
f) Information relating to any purchases (where applicable) that you make of our goods, or donations, or any other transactions that you enter into through our website (including your name, address, telephone number, email address and card details).
g) Information contained in or relating to any communication that you send to us or send through our website, including the communication content and metadata associated with the communication and any information gathered on a form.
h) Any other personal information that you choose to send to us; and information relating to any purchases or donations you make including your name, address, telephone number, email address, which appeal you are supporting and in the case of direct debits the frequency and date of when direct debits will be taken.
Important Note – Card details and bank details may be collected by the website or other third party payment platforms that we use, but only stored by our payment processors, and not by us.
e-Newsletter & Email
Email addresses are hidden in any group emails sent out by Harris Accountancy Ltd or the website moderators, however they may be visible in any forums we provide unless you opt to hide your personal information when using such facilities.
We do not send unsolicited emails as a matter of practice, however certain emails of such or similar nature may be sent in isolated/appropriate circumstances for the purposes outlined within this policy.

.………………………………………………………………………………………………………….…………………